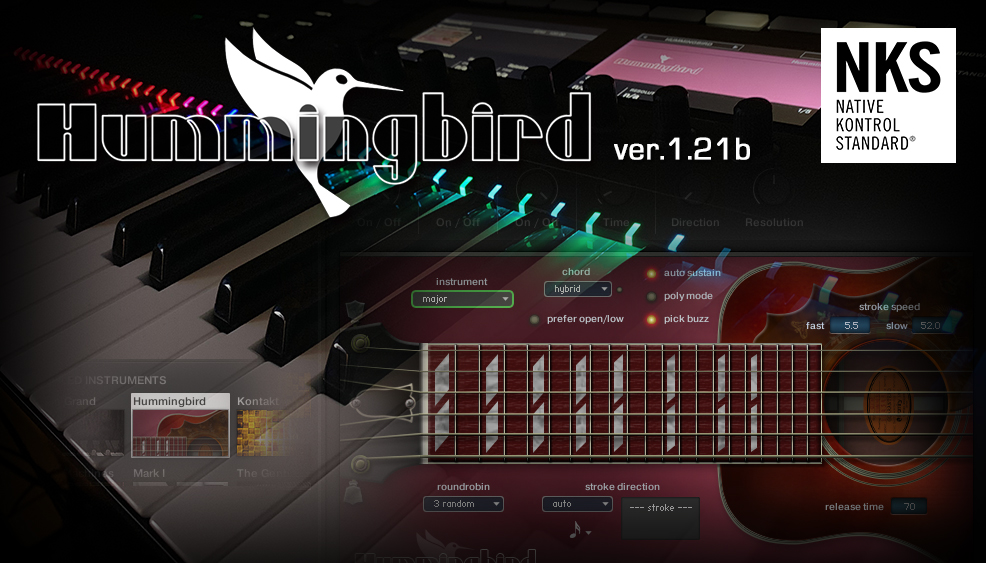 Hummingbird Acoustic Guitar update ver.1.21b released
The virtual On-Screen Keyboard of Kontakt Player and Info Pane shows information about the key switch assignment (what articulation / function is assigned to the key), which string is currently being selected, etc. These improvements have been made to NKS (Komplete Kontrol Keyboard) as well.
Hummingbird Acoustic Guitar product details
The update is available at the My Products page (log-in required) on our website.