Allen Morgan
producer / engineer / programmer/ re-mixer
(((Nine Inch Nails, Taylor Swift, Dolly Parton, etc.)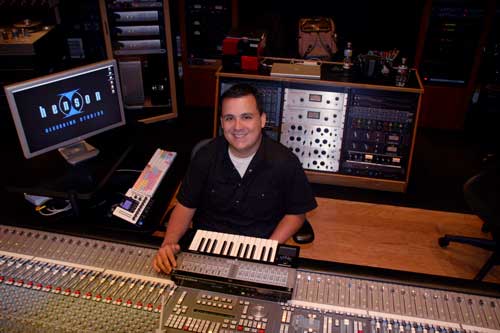 "Prominy has blown me away with their products! The attention to detail and tonal quality is hands down the best I have heard in terms of sampling. At first I thought I would mostly be using it in pre production to come up with ideas but man was I wrong...Im now using it to do lead parts, rhythm parts, sfx, etc. No one can believe these guitar parts are being played on a keyboard!!! Thanks Akihito and keep the libraries coming. I'm a HUGE fan."


*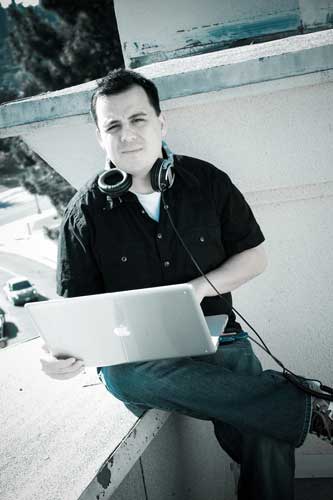 Photograph by Rob Shanahan Courtesy of Yamaha Corp.
Allen Morgan | Biography
Allen Morgan's musical experience is as far reaching as the places he has called home. Born in Heidelberg, Germany, Morgan moved to the US with his family at a young age, growing up and attending college in the Washington DC area. While working on his BA in Psychology at George Mason University, Morgan developed his talent and passion for music as a drummer in various rock bands playing venues throughout the US.

After graduation, Morgan moved to Orlando, Florida where he earned a degree in audio engineering. Now equipped with his second degree, Morgan worked at Transcontinental Studios on several of Lou Pearlman's projects including OTown and NSYNC. Morgan also worked on sessions for Art Garfunkel, Limp Bizkit, R. Kelly, Creed, Led Zeppelin's John Paul Jones and producer Dallas Austin.

Morgan then entered the music scene in Los Angeles, landing jobs at The Mastering Lab with Grammy award winning engineers Doug Sax, Schnee Studios with Bill Schnee, and Unit Eye with Bruce Botnick.

For the past several years Morgan has lived and worked in both Nashville and Los Angeles where he currently resides. After working at Emerald Entertainment's Masterfonics, Morgan opened his production company "allenmorganaudio". He mixes and produces for clients in multiple musical genres: country, christian, rap, pop, rock, and electronica. Morgan's clients include artists on Curb Records, RCA Records, Universal Music Group, Broken Bow Records, Sony Records, Capitol Records, Interscope Records, Big Machine Records and The Valroy Music Group.

Aside from traditional engineering, Morgan has several years experience programming tracks for the dance, R&B, and rap markets. He is quickly becoming one of the most sought after programmers/re-mixers in Nashville and Los Angeles, earning considerable attention from major labels such as BMG Europe, Universal Europe, Jive Records, Univision Music, and Interscope Records.


---